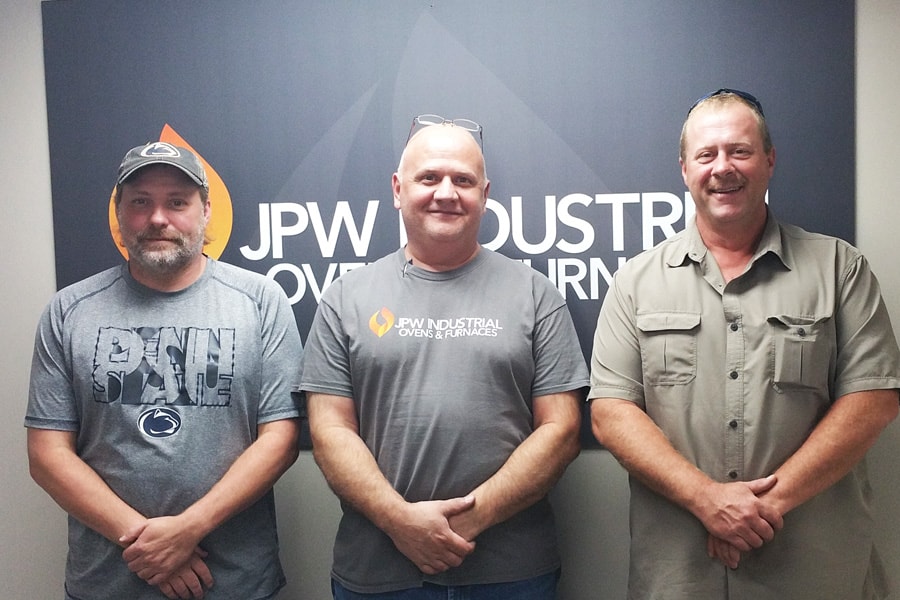 W is for Tim Wagner
If you have ever done business with JPW Industrial Ovens & Furnaces, you would know that JPW stands for providing a well-built quality oven that will satisfy your needs in a cost-effective manner. What you may not know, is what the actual letters "JPW" stand for.
12 years ago, three coworkers in the industrial oven industry set out to start their own business, naming the company after themselves – Mike Jameson, Mike Paternostro, and Tim Wagner. It is their last names that form the initials "JPW". This month, we provide you with an inside look at Tim Wagner, Co-Founder of JPW Industrial Ovens and Furnaces.
Tim Wagner started JPW alongside of Mike Jameson and Mike Paternostro in 2004. Similar to Jameson, Wagner came to JPW from years of experience on the shop floor, helping lay the high-quality foundations that support the business today.
Wagner is a multi-faceted partner of JPW who has helped craft the business with his expertise in fabricating, mechanical engineering and painting. He now serves as a strategic partner with Jameson and Paternostro, providing valuable input and leadership to the company.
JPW has served the industrial oven industry across the United States because of the vision of its three founding members, Mike Jameson, Mike Paternostro and Tim Wagner. To inquire about JPW's industrial ovens or to set up a tour of the facility, contact the office.