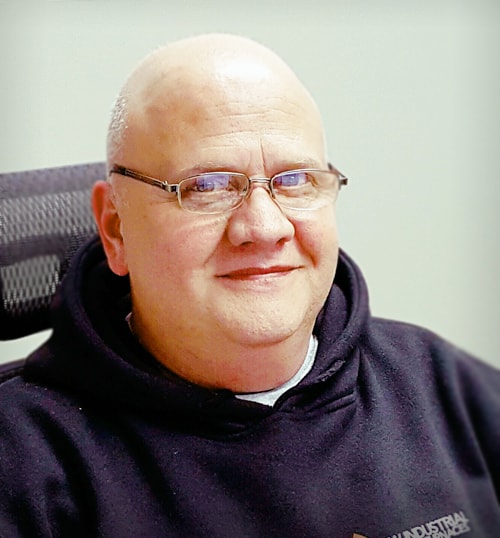 P is for Mike Paternostro
If you have ever done business with JPW Industrial Ovens & Furnaces, you would know that JPW stands for providing a well-built quality oven that will satisfy your needs in a cost-effective manner. What you may not know, is what the actual letters "JPW" stand for.
12 years ago, three coworkers in the industrial oven industry set out to start their own business, naming the company after themselves – Mike Jameson, Mike Paternostro, and Tim Wagner. It is their last names that form the initials"JPW". This month, we provide you with an inside look at Mike Paternostro, Vice President, of JPW Industrial Ovens and Furnaces.
Mike Paternostro was trained as a welder in high school and in trade school. He began his career as a welder in 1983 and has been involved in the oven manufacturing industry since then. Apart from being an experienced welder, Paternostro has served in many other capacities including: a checker in engineering, design and CNC programming, purchasing and supervisor.
Paternostro understands the value of hard work and spent at least 15 years of his career in the shop on a welding table constructing industrial ovens. Paternostro has always strived to produce quality projects and holds the crew at JPW to the same standard.
Paternostro's mission at JPW is to make sure that everyone within the company moves forward, gaining knowledge and improving their products while growing the company. His leadership in this area has helped JPW to build the outstanding reputation that it has today.
After 32 years in the industry, Paternostro has extensive knowledge and experience and a strong work ethic, working long hours to get the job done right and meet customer expectations – a distinguishing feature of the company.
Contact JPW today to find the right industrial oven solution for your business.