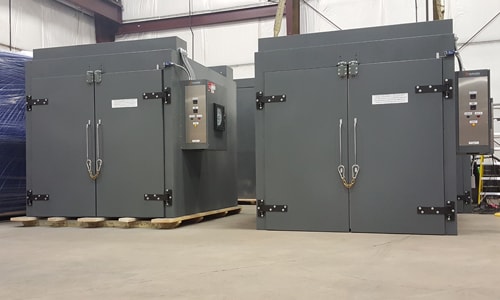 JPW's industrial walk-in ovens are dependable, safe, energy efficient and quality built. The ST668 walk-in oven offers many standard options to meet the needs of different processes. The ST668 is rated at 500F but can be modified lower or higher, up to 1400F.
This oven is perfect for industry uses like:
• Aerospace
• Medical
• Solar
• Drying
• Curing (composite)
• Heat Treating
• Aging
• Metal Finishing
• Pharmaceutical
• Industrial
• Laboratory
• Educational
Contact JPW today to receive more information on the ST668 or request a quote.