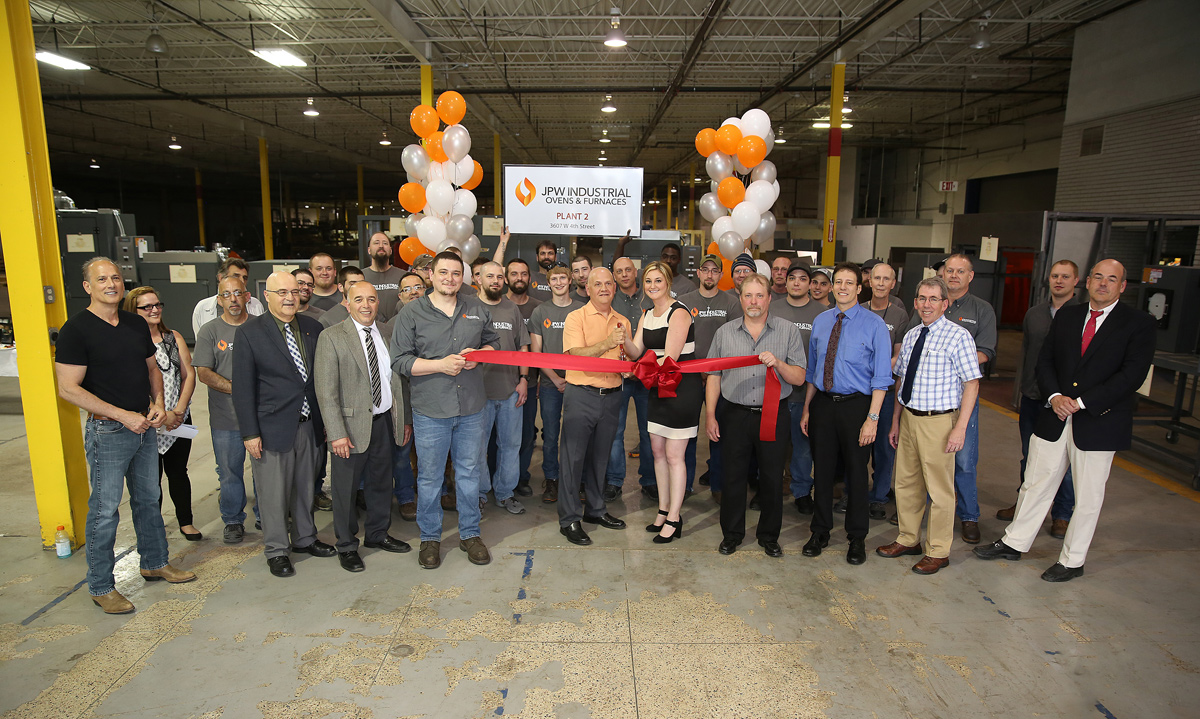 With a greater demand for JPW Ovens and Furnaces standard product lines, an increase in manufacturing space was necessary to meet the growing needs of our customers.
In January of 2018, Plant 2 began operation.  The opening of Plant 2 enabled JPW to meet the demand and maintain an inventory of standard products in stock that will reduce lead times and speed up delivery.  Our standard line of stock (quick ship) includes electric-heated ovens, from cabinet to walk-in models, as well as gas heated, non-stock sizes that generally have a longer lead-time.  Not all of our products are available for quick ship.  Please click here for a complete list.
While JPW's Plant 2, located at 3607 West Fourth St., Williamsport, produces the company's expanding line of standard industrial ovens, Plant 1, located in Trout Run, is charged with creating craft custom-made industrial ovens and serves as the company's headquarters.  With over 100 years of combined experience, our commitment to quality is a given.  It is our unmatched customer service that sets us apart.