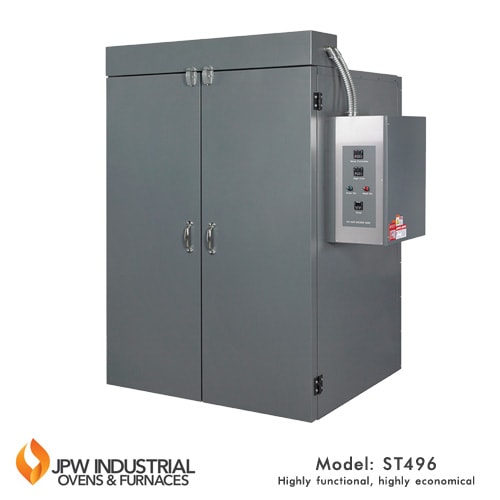 The HD496 has been engineered as a heavy duty 650F walk-in oven. However, JPW's expert engineers are also able to offer a streamlined version that is highly functional, yet highly economical.
The standard ST496 is an"entry level" oven, built for intense operation in a limited budget. This version is still built with the same high quality materials and engineering JPW offers on all its models, but offers a lower temp operation at 500F. Its dimensions are 4ft x 6ft x 4ft.
This model is JPW's"flagship" oven as it was the first product JPW took to the market over 12 years ago. The ST496 is built for aging, drying, curing, etc. and will take your business operations far, all while maintaining an affordable price point.
Contact JPW today to receive more information on the 496 Series or request a quote.