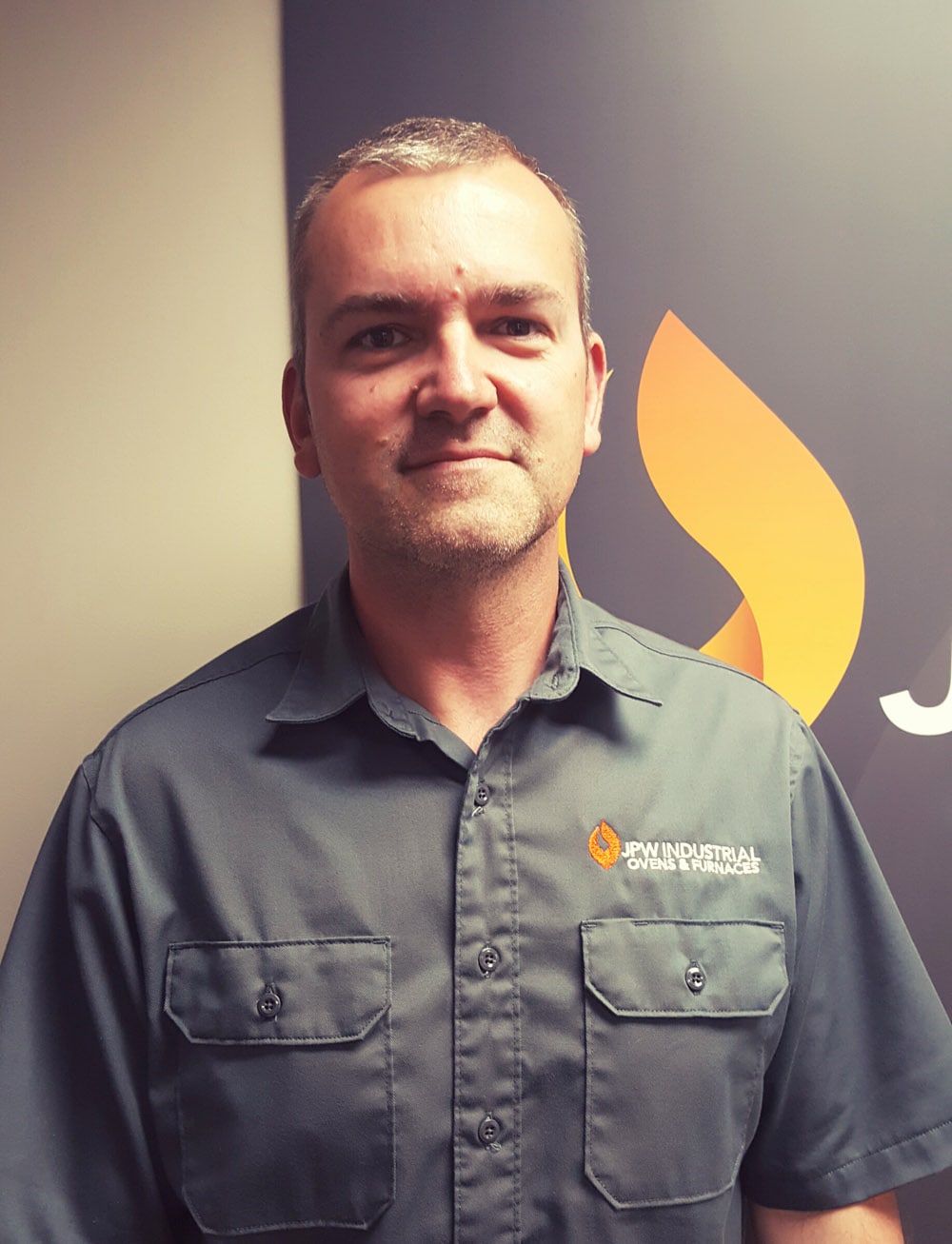 This month we focus on Kim Stout, electrical engineer, who has enjoyed 10 years of developing industrial ovens for JPW. Kim's responsibilities at JPW range from electrical engineering, testing and quality assurance, road service and customer support.
In the electrical department, Kim oversees the products and the design of them to ensure each is engineered for optimal performance, safety and longevity. Kim also manages operation testing on each JPW industrial ovens.
Research and development is also a big part of the job for Kim. JPW is committed to engineering the best product for the end user, staying on the edge of new developments in the industry and improving their products.
Kim also contributes to the JPW mission through his work in servicing products on the road and customer support. JPW provides startup and installations for their products, offering the consulting and guidance their clients need to accomplish their job in the best way.
JPW maintains a high grade with their industrial ovens because of the quality of their materials and their attention to detail. And behind every product that JPW manufactures, there's a client relationship. The engineers at JPW love what they do and are eager to go the extra mile to provide customized solutions for their clients specific oven needs.
"The main reason to work with JPW – they stand behind the product and go above and beyond to help a customer," says Kim. This quality is exemplified every day by Kim and the rest of the staff at JPW.