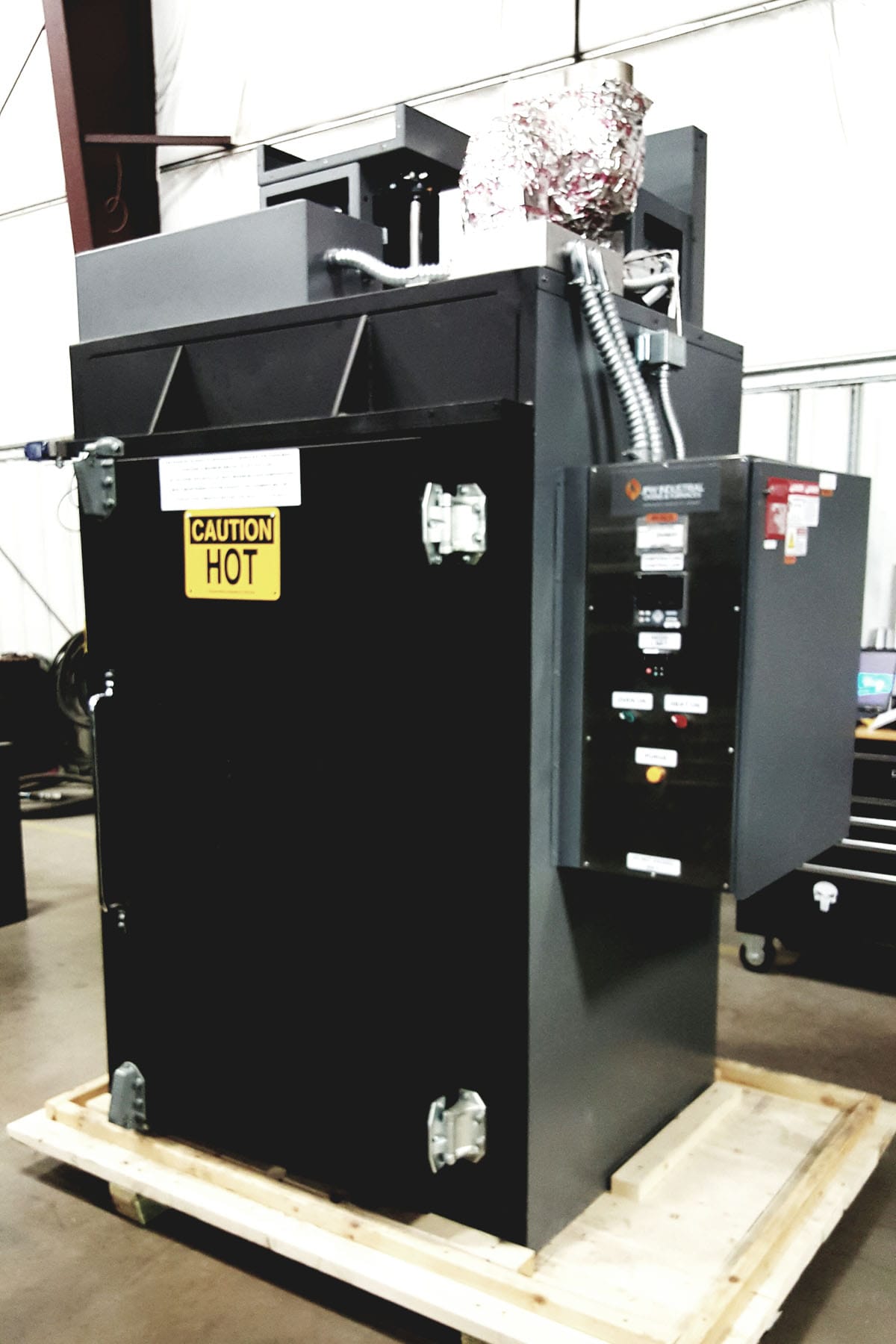 JPW just recently finished a new model of the HT242 for a metal finishing company in Nebraska. This oven is a cabinet oven with 2x4x2 ft dimensions. It is engineered to operate at temperatures up to 800F and is solvent rated with a 170CFM exhaust. This powerful exhaust is designed to evacuate solvents to a safe level in the oven before the heat is turned on.
The HT242 features a stainless steel interior and a UP55A programmable controller. The state-of-the-art controller allows for the input of recipes that control temperatures through automated progression.
JPW is creating high quality ovens like this one for custom solutions on a daily basis. They love what they do and look forward to helping you find the right oven for your company's needs.
Contact JPW today to receive more information on the HT242 or request a quote.