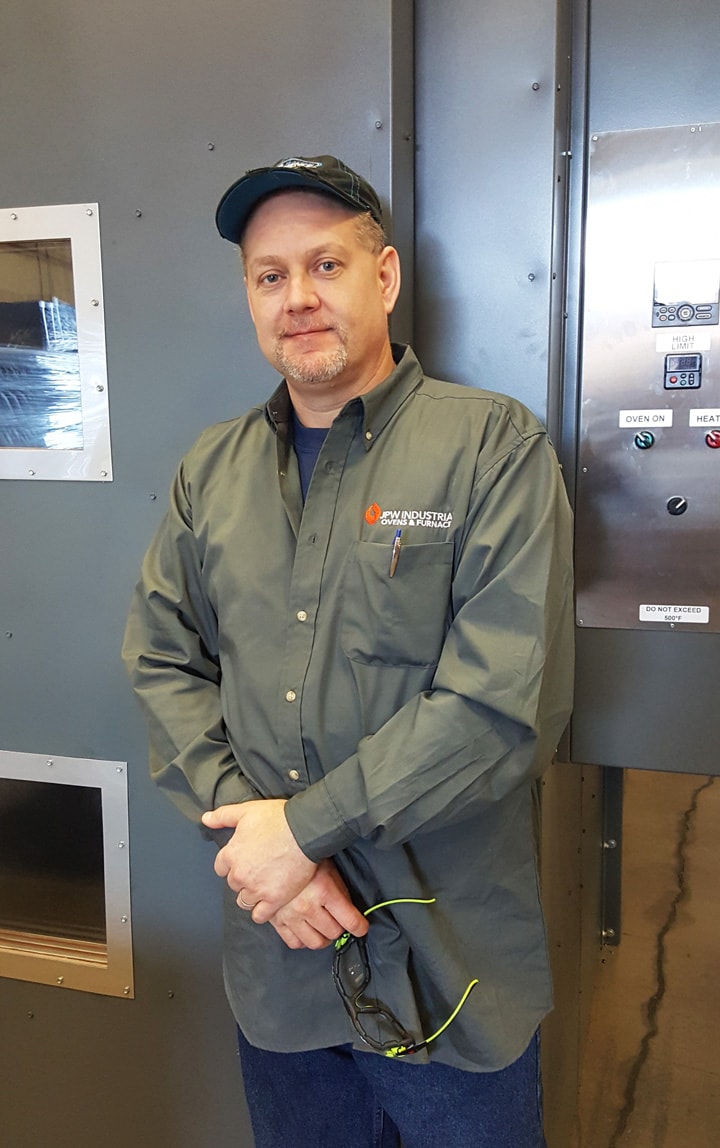 This month we focus on a very important member of our staff, Don Troutman. Don has spent the last 10 years with JPW working in the electrical, test and service areas. His role has evolved to include health and safety as well as operations management.
JPW's ability to provide high-quality ovens starts with high standards for their staff. Don ensures daily that JPW continues to operate at the highest health compliance standards.
Don's operation manager duties include safe and efficient workflows within the shop, verifies proper assembly and product testing procedures and makes sure that Quality Assurance is high.
Don is also highly specialized in customer support. His knowledge-base and experience allow him to assist clients and perform maintenance, repairs, and installations of JPW's equipment.
Don Troutman assists customers with responsive and effective service in all aspects of industrial oven operation.