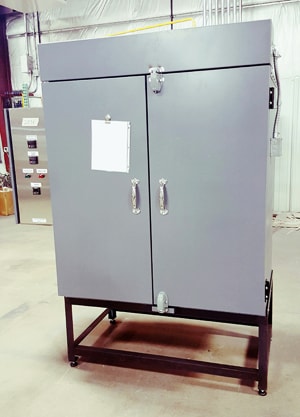 A Brand New ST323 – Straight from the Shop Floor
JPW Industrial Ovens & Design is known for their high quality, highly customizable ovens that meet the demanding needs of the end user. The ST323 is no exception and is a standard in the lab oven market.
The ST323 is strongly relied upon in a range of industries including pharmaceutical, chemical, healthcare and technology. It is a low-temp oven used for curing, preheating, drying, aging, and testing. This model oven is insulated all the way around and can be safely placed on any surface for use. Stands for this oven are also available to purchase. A standard ST323 can be constructed and ready to install in a matter of 2-4 weeks.
Contact JPW today to receive more information on the ST323 or request a quote.