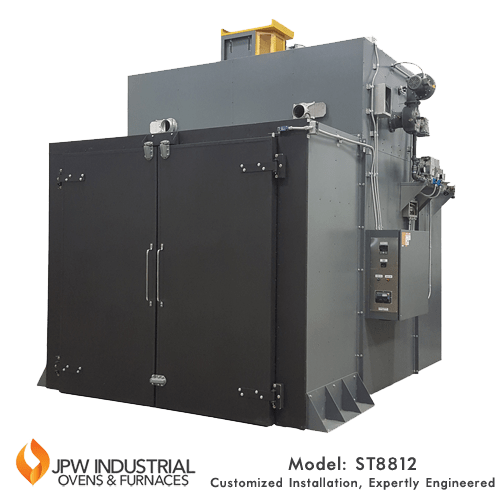 The ST8812 was designed specifically for a custom workspace for a national technology company who has been a repeat customer with several JPW units. This unit will be used in drying heating elements for various industrial as well as commercial applications.
The ST8812 is gas fired with an installed top mount burner that allows the chamber to reach temperatures up to 750F. This unit measures 8'W x 8'H x 12'D and was designed to fit into the existing space of the previous oven, also matching the position of the exhaust fan. JPW's expert engineers are highly-skilled to make their ovens work in any space.
Contact JPW today to receive more information on the ST8812 or request a quote.