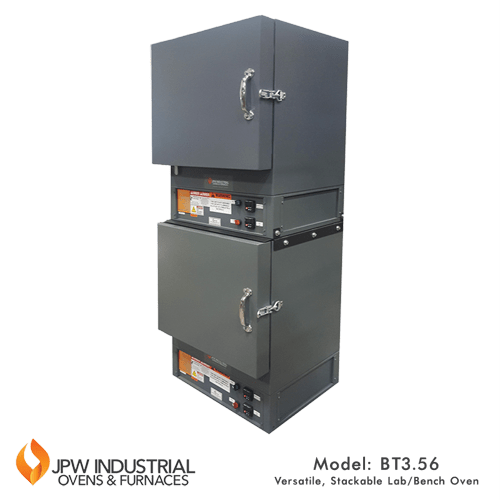 JPW is proud to feature a new model of industrial bench oven – the BT3.56. This space saving bench oven features a small chamber that makes the most of any workspace and can be stacked on top of another bench unit. This units internal workspace measures 19"W x 18"H x 18"D.
Utilizing horizontal airflow, the BT3.56 operates at up to 500F. This model is ideal for any laboratory use, as well as aging, drying and preheating applications. This specific unit will be used by a New Jersey based manufacturing company to preheat molds for extrusion.
Contact JPW today to receive more information on the BT3.56 or request a quote.