Trout Run, PA (October 22, 2019) — JPW Industrial Ovens and Furnaces announced they are now offering a gas-fired option on four of their quick ship universal cabinet ovens. After months of extensive testing, the four models that will offer this option are the ST333A, ST444A, HD496, and the ST216.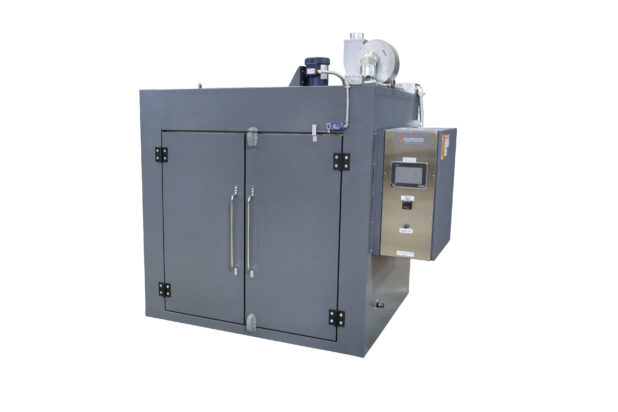 The manufacturing process to create a gas-fired option in any industrial oven or furnace typically would take 12-14 weeks. The amount of time it takes has been cut by over half.
Mike Jameson, with JPW, indicated that they are continuously finding ways to serve their customers better and investing in research and new technology to make that happen.
He added, "We consistently get calls for customers needing their oven or furnace quickly. With lead times being now more important than ever, as a manufacturer, we are responding to that."
Gas-fired ovens can be used in any type of industrial manufacturing, and are frequently found in companies providing finishing/coating or drying of products.
About JPW Industrial Ovens and Furnaces
JPW Industrial Ovens and Furnaces, based near Williamsport, Pa., makes lab, bench, walk-in, cabinet, conveyor, and custom-made industrial ovens for a variety of industries including aerospace, automotive, composites, heat treating, finishing, general manufacturing, and research. With more than 100 years of combined experience, JPW is skilled at crafting solutions to suit customers' unique industrial oven needs. For more information, visit jpwdesign.com.