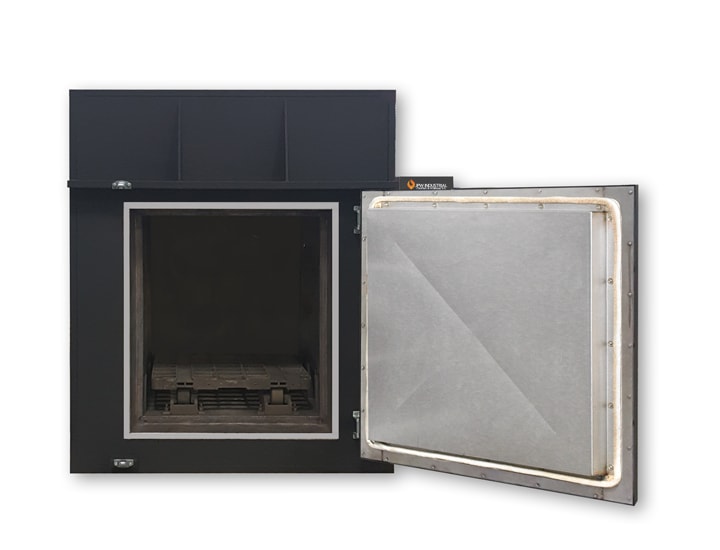 This HT333 is a heat-treating furnace engineered specifically for one of the nation's largest engineering organizations. It is one of two on order by JPW's client and is being planned for heat-treating metal valves for the gas and oil industry, allowing for reconditioning of valves in the field.
This model is electrically heated and can reach temperatures of 1400oF. Engineered into this industrial oven is a programmable control with a digital recorder that allows the oven to monitor heat levels, maintaining complete control and preventing overheating.
There's a lot going on inside the HT333. The chamber contains alloy roller rails with a pull-out product tray with an encompassing vertical down airflow starting at the top and moving to the bottom sides. It also features tight uniformity of +/- 10oF.
Like all JPW models, the HT333 is built to the highest quality and always to the client's furthest specifications. Let us help provide you and your business with the same expertise for your industrial oven needs.
Contact JPW today to receive more information on the HT333 or request a quote.