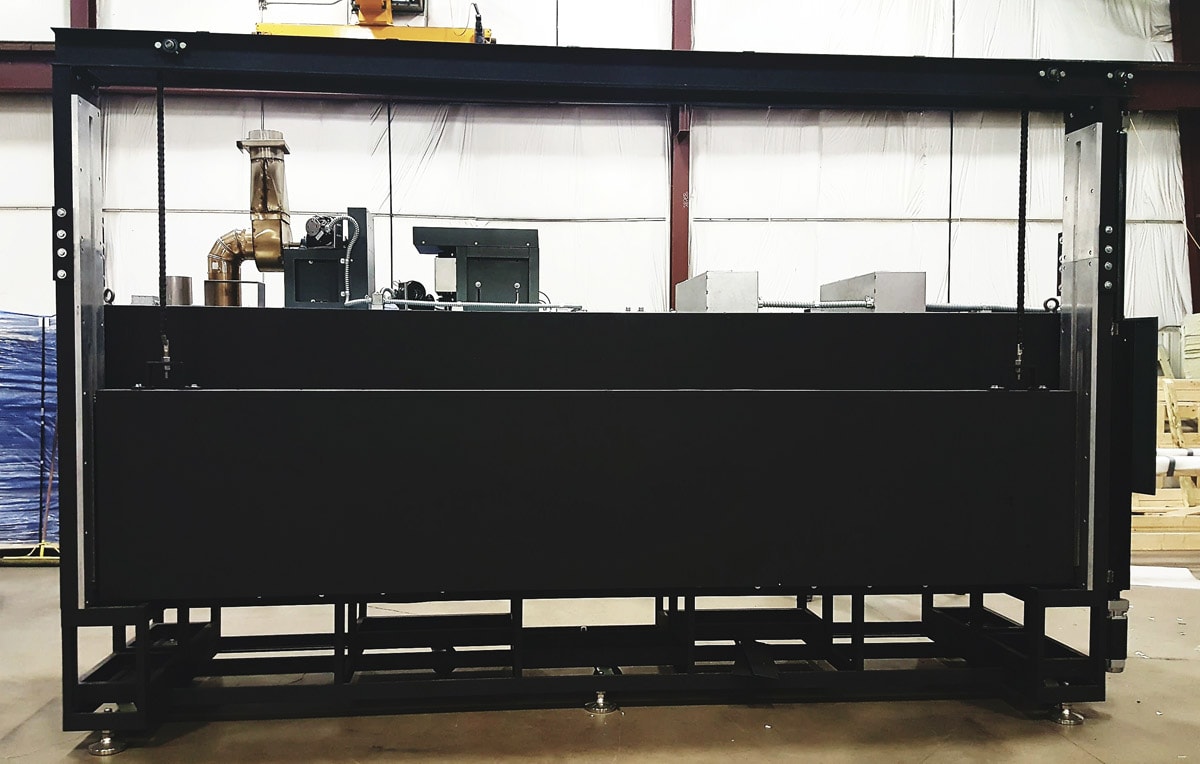 The HT1322 was manufactured for a finishing supply company based out of Massachusetts. This oven features a very unique design, built with 13x2x2 ft dimensions and a vertical lift door. It is a 52 cubic foot, high-temp oven capable of reaching 850F with a temp uniformity of +/- 5 @ 800F.
The HT1322 also features forced exhaust and an indirect drive on air circulation. The long vertical lift door was engineered to be electric actuated instead of hydraulic or pneumatic. Standing castors were also installed on the HT1322 for mobile capabilities.
This oven is designed for use in the medical industry and will be installed in Costa Rica. Very specific size and feature specifications were required for this model and JPW's designers and engineers were able to deliver.
Contact JPW today to receive more information on the HT1322 or request a quote.