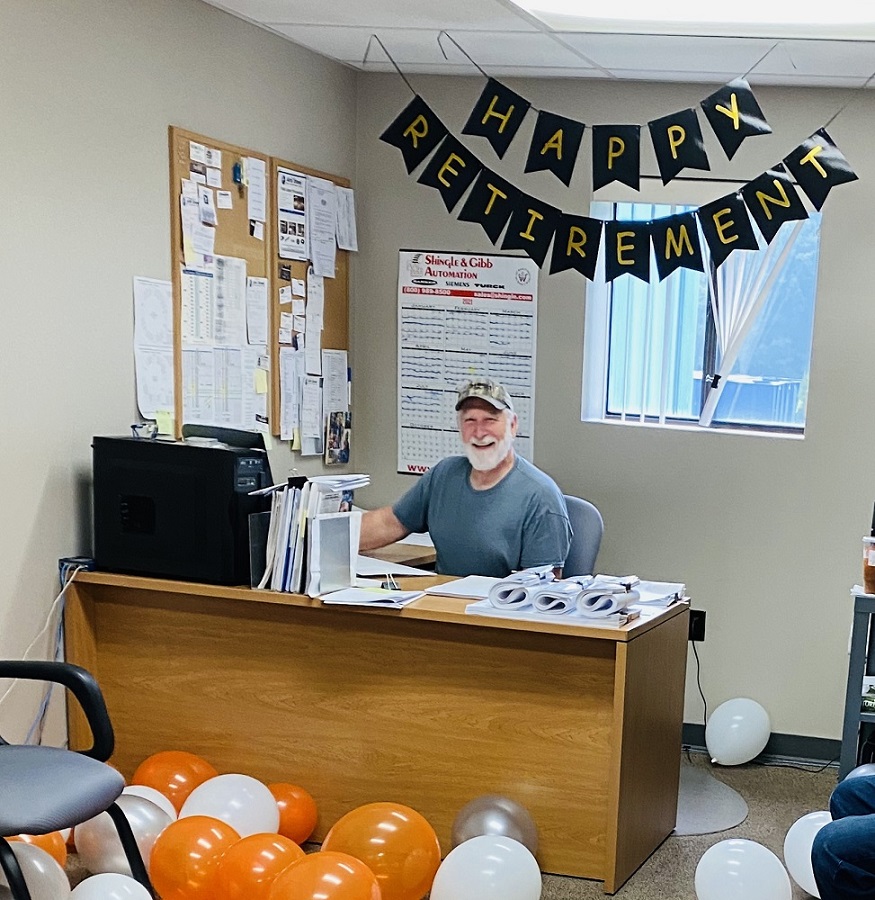 Gerald "Gerry" Mitcheltree recently retired from JPW Industrial Ovens and Furnaces after working with the company for 14 years as a fabrication supervisor. On his last day, Friday, August 6th, his fellow co-workers and supervisors organized a much-deserved send-off.
When asked what he will miss most about JPW, he joked, "I will miss arguing with Briana and Chelsea the most." Gerry quickly added that JPW has a good atmosphere and great people.
A lifelong Williamsport resident, Gerry and his wife raised four children in the area and have been blessed with eleven grandchildren.
While he has no specific retirement plans at the moment and will take it day by day, Gerry is looking forward to spending time with his family and just simply enjoying his second act.