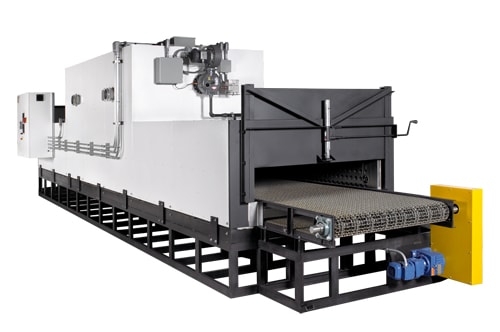 JPW's latest order is the C216 – being developed for a company specializing in coating and finishing.
The C216 is a gas fired conveyor oven capable of heating up to 500°F. Dimensions of this specific model are 48in x 20ft but can be customized upon request.
The doors on the C216 were designed to be manually adjustable by operating the custom installed crank handle. This custom feature allows the user to conserve energy and heat inside the oven by only opening the door as much as needed to insert new materials.
Contact JPW today to receive more information on the C216 or request a quote.