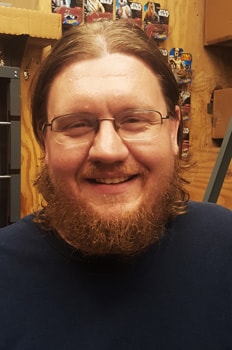 This month we focus on Steve Angle, electrical panel builder at JPW. Skilled and knowledgeable, Steve's work in the Electrical Department has helped to develop JPW ovens into the reliable high-performance ovens they are today!
Steve has worked with JPW Industrial Ovens since 2014. With attention to detail, Steve oversees the installation of electrical components on each JPW oven control panel and makes sure that each one matches the designed wire diagrams exactly.
Steve ensures that each JPW control box is properly assembled for every one of our valued customers!