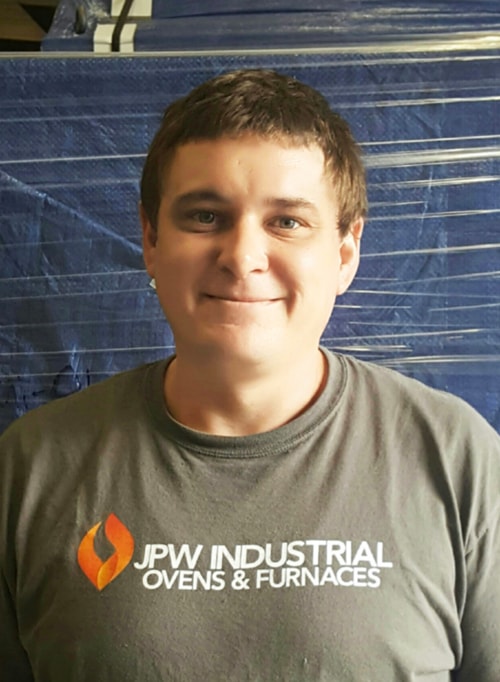 This month we focus on Nathan Thomas, Lead Man on the production floor for JPW. Nathan is described by his co-workers as multi-talented and a definite asset to the JPW team.
Nathan manages a group of expert JPW assemblers and the shop area. He works hard to run a clean shop, monitoring and organizing, and making sure JPW operates efficiently and safely. He is well respected and relied on to keep the company updated on the progress of projects.
Having been employed with JPW for 3 years, Nathan knows the job inside and out and is able to handle multiple projects, as well as analyze for issues and provide solutions. "Nothing gets by him," praises co-worker Don Troutman. "He is constantly finding ways to improve our process so we can better serve our customers."
Nathan makes JPW a better company for you by maintaining a deep knowledge of the ovens and a high-standard for quality, resulting in a top-notch finished product.
Contact us today to work with our expert team and get you the industrial oven solution you've been looking for!