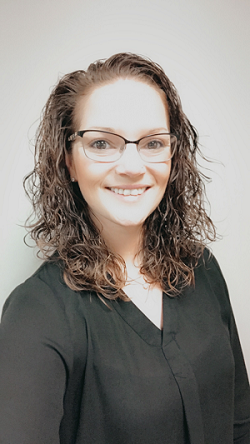 Where did you grow up? High School?  
Born and raised in Antes Fort, Pennsylvania, a community located in Lycoming County, Briana Conway graduated from Jersey Shore Area High School.
Family? Pets?
Briana is currently in the process of buying her first home with her boyfriend, Curtis. She also has two puppies, Bonnie and Ruger.
Job at JPW
Her face is usually the first one you see when you walk into JPW Industrial Ovens &Furnaces and the first voice you hear when you call. Briana has been the Front Desk Administrative Assistant since August of 2016. Some of her duties include shipping, invoicing, payroll, processing parts orders, and ordering supplies.
What is one thing no one knows about you?
Briana is an avid runner and hiker. She completed her first 25K this year and has logged nearly 100 miles on her running shoes since January.