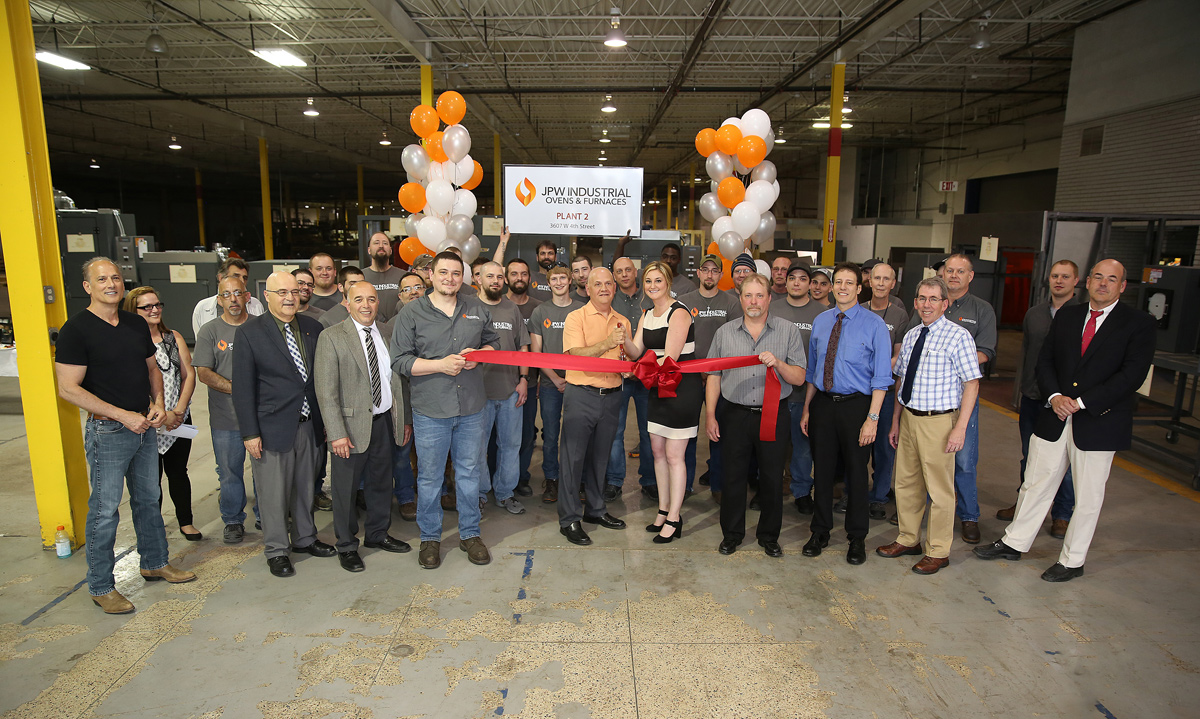 Williamsport, PA (June 1, 2018) – JPW Industrial Ovens and Furnaces held a grand opening and ribbon cutting ceremony yesterday, in conjunction with the Williamsport/Lycoming Chamber of Commerce, to celebrate the opening of a new manufacturing facility.
Attending the event were several elected officials and members of the regional business community, including: Congressman Tom Marino; Lycoming County Commissioners Jack McKernan, Rick Mirabito and Tony Mussare; and Williamsport Mayor Gabriel Campana.
JPW's Plant 2, located at 3607 West Fourth St., Williamsport, will produce the company's expanding line of standard industrial ovens. Plant 1, located in Trout Run, will continue to craft custom-made industrial ovens and serve as the company's headquarters.
Plant 2 began operation in January and, with 10 new hires in place, production of the company's standard product line is quickly accelerating. The company anticipates that an additional 15 new employees will be hired between now and 2020.
"Small businesses are the backbone of our economy," stated Congressman Tom Marino."It's small businesses that create jobs and improve our communities. JPW Ovens and Furnaces has been a leader in the region in job creation, and they are continuing to promote a strong economy by opening a second facility. I am proud to have them in my district."
About JPW Industrial Ovens and Furnaces
JPW Industrial Ovens & Furnaces, based near Williamsport, Pennsylvania, makes lab, bench, walk-in, cabinet, conveyor, and custom-made industrial ovens for a variety of industries, including aerospace, automotive, composites, heat treating, finishing, general manufacturing, and research. With more than 100 years of combined experience, JPW is skilled at crafting solutions to suit customers' unique industrial oven needs. For more information, visit jpwdesign.com.