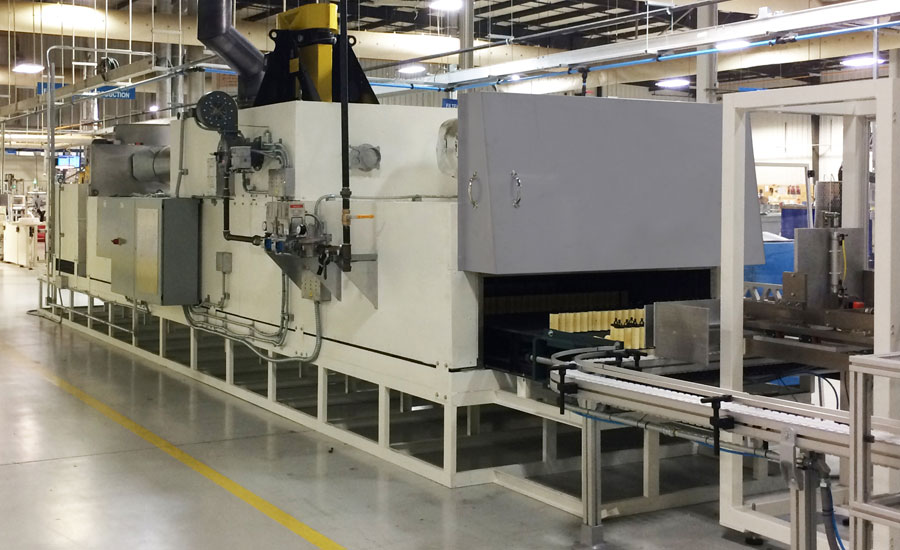 Two conveyors to be used for the curing of fuel and oil filters for the auto industry have been installed in Prichard, W.V. JPW Industrial Ovens & Furnaces designed the systems, one of which is gas fired and measures 60′ wide by 300 long and operates at 300°F (149°C) with a cooling zone. The other system is electric and measures 48″ wide by 144″ long and operates at 300°F with a takeaway conveyor.
The order was delivered within 12 weeks.
*This original article was posted on the Process Heating website.