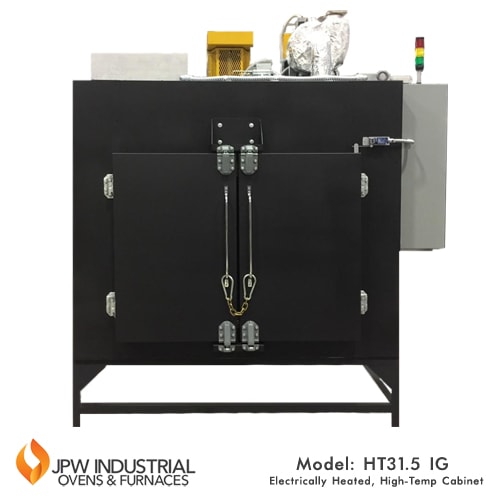 The HT31.5 IG is a high-temp inert gas oven that operates up to 1200F. This model measures 36Wx42Hx36D. This oven was designed for a repeat customer who will utilize it for processing gun barrels.
The HT31.5 IG uses inert gas to purge the chamber before heating. The oven controls pressure with a metal seated check valve that will crack on the unit should the pressure exceed safe operating levels. This model also features a reliable sealed inner chamber with a rapid cooldown system in a separate chamber built around the inner chamber. It also features combination airflow from both sidewalls to the roof of the unit.
Contact JPW today to receive more information on the HT31.5 IG or request a quote.