The ST216 – Performance at a Cost-Effective Price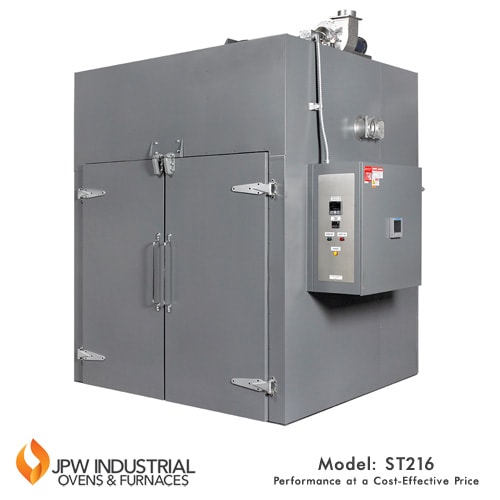 The ST216 is a high-performance walk-in oven with several customizable options. This industrial oven comes in electric or gas models and is used for various applications like powder coating, curing and mold preheating.
The ST216 can heat up to 650°F but can be engineered at higher temperatures upon request. This model can also handle various airflow patterns to produce the right result for your heating application.
Optional equipment customization includes:
Programmable Controls
Recorders
Ports
Class A Operation
Hazardous Location Class
Temperature Options up to 1400 F
Vertical Lift Doors
Gas or Electric Heating
Electric Voltage Options
Pass-through Configuration Featuring a Front and Back Door
Racks & Carts
Main Disconnect
Exhaust Packages
Insulated Floor